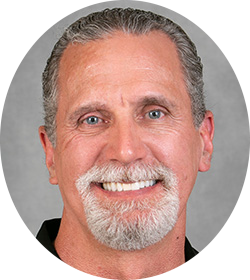 Speaker: Prof. Jeffrey P. Bakken
Affiliations: Bradley University, USA
Biography:Jeffrey P. Bakken, is Professor of Special Education at Bradley University. He has a Bachelor's Degree in Elementary Education from the University of Wisconsin-LaCrosse, and graduate degrees in the area of Special Education-Learning Disabilities from Purdue University. Dr. Bakken has received the College of Education and the University Research Initiative Award, the College of Education Outstanding College Researcher Award, the College of Education Outstanding College Teacher Award, and the Outstanding University Teacher Award from Illinois State University. His specific areas of interest include: learning disabilities, emotional and behavioral disorders, reading comprehension, response to intervention, collaboration, transition, teacher effectiveness, assessment, learning strategies, assistive technology, Smart Classrooms and Smart Universities. He has published over 210 works that include books, chapters, journal articles, proceedings at international conferences, audio tapes, encyclopedia articles, newsletter articles, book reviews, a monograph, a manual, and one publisher website. He has also made over 270 presentations at International/National and Regional/State conferences. Lastly, he has authored or co-authored numerous grants totaling over $1,000,000.00.
Speech Information
Title: Technology Use in the Classroom: Benefiting Students with and without Disabilities

Abstract:This special session will address the use of technology and students with disabilities. All of the information will be research based and includes many research projects I have been involved with since 2016. The purpose of this session will be to educate professionals on how technology can be implemented in classrooms to not only benefit students with disabilities, but also students without disabilities. Given technology has become a driving force in the educational system, this session will provide innovative, research-based strategies to benefit all learners. Topics that will be addressed include: Smart universities and classrooms and students with disabilities, Technology and special education, Text-to voice and voice-to-text software systems, Perceptions of college students with disabilities on the quality of text-to-voice and voice-to text systems, Systems for college students with mobility issues, Face recognition systems, Gesture recognition systems, and Assistive technology for students with visual and hearing impairments. The most practical and innovative strategies will be discussed and shared.
Biography: Emeritus Professor Bob Fox. Former Professor Curriculum, Office of the Pro Vice-Chancellor Education and Student Experience at UNSW Sydney (2013-present) and Professor of Innovation in Higher Education, School of Education at UNSW (2013-2019). Awarded University Teaching Fellow, The University of Hong Kong (HKU). Professor (Hon) Faculty of Education, HKU (2013-2019). 2000-2013 Associate Professor and Deputy Director, Centre for IT in Education and A/Dean (Learning Environments), Faculty of Education HKU, with one year as Professor and A/Director, Centre for Learning Enhancement and Research at Chinese University. Professor Fox was A/Director, Centre for Advancement of Education at Curtin University, Perth for 13 years; a senior lecturer in vocational training for four and a further education lecturer for two years. His doctoral studies focussed on teaching with and through technology. He has published around 150 papers on innovation, change and learning environments in higher education. His research focuses on learning, teaching and technological practice and change in higher education; blended, online and mobile learning; change and e-leadership.
Speech Information
Title: Embracing the New Normal: Living with Technology and Change
Abstract: Technology provided universities with excellent solutions to problems caused by the COVID-19 led slowdowns and shutdowns over the last few years. Much has been learnt about ways to support students in difficult situations. What universities have experienced and what they have learnt will ensure that they never completely return to their old ways of teaching and learning. As organizations, universities are much more accepting of digital learning and more innovative in their teaching practices. This focus on digital technology has raised the need for adjustments to the way we teach and learn. This keynote reviews case initiatives in universities that focus on sustainably improving the quality of technology-led learning and will focus on curriculum and course design and associated capacity building for staff in sustaining innovation and change.
Speaker: Prof. Bob Fox
Affiliations: University of New South Wales Sydney, Australia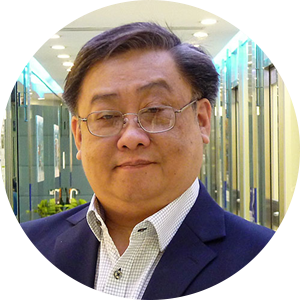 Speaker: Prof. Eric Tsui
Affiliations: The Hong Kong Polytechnic University, Hong Kong
Biography: Professor Eric Tsui is the professor of the Department of Industrial and Systems Engineering of The Hong Kong Polytechnic University, and Associate Director of Knowledge Management and Innovation Research Centre of The Hong Kong Polytechnic University. Eric Tsui joined Computer Sciences Corporation (CSC) in 1989 after years of academic research in automated knowledge acquisition, natural language processing, case-based reasoning and knowledge engineering and tools. His research was supported by grants and scholarships from Arthur Young, Rank Xerox, CSC, Graphic Directions and the Australian Research Council. He was also a gratis visitor to Microsoft Research in February, 2000. Between August 2000 and January 2005, he assumed the roles of Chief Research Officer, Asia Pacific for CSC as well as Innovation Manager at Australian Mutual Provident (Australia) and Maybank (Malaysia). During his tenure at CSC, he made significant contributions to CSC's expert systems products, applied research and innovation programmes. A recipient of several international awards in Knowledge Management and E-Learning, Professor Tsui has B.Sc (Hons.), PhD and MBA qualifications.
Speech Information
Title: Challenges and opportunities for New Ways of Learning in the Digital Economy
Abstract: In the 21st century, there is abundance of information and networks and they are increasingly connected via digitalisation. While there are obvious benefits in the increased access to information but there are also significant challenges. Among others, the need to tackle information glut, nurture lifelong learning, learn from multiple sources, and internationalisation. To take advantage of the new landscape, paradigmatic shifts in learning approaches and the design of learning environment are needed. Responding to these challenges and more, The Hong Kong Polytechnic University has adopted New Ways of Learning which encapsulates a Personal Learning Environment and Network (PLE&N). Student-Staff partnership in co-creating course syllabus, incorporation and creation of Open Educational Resources (OERs), and Internationalisation at Home efforts where no travelling is needed and all students can benefit. Feedback from teachers and students together with potential improvements will be outlined.
Biography: Prof Demetrios Sampson is a Professor of Digital Systems for Learning and Education at the Department of Digital Systems, University of Piraeus, Greece (since 2003). He has also been a Professor of Learning Technologies and Director of Research at the School of Education, Curtin University, Australia (2015-2017) and Senior Research (1999-2003) at the Information Technologies Institute of the Center for Research and Technology – Hellas (CERTH). Demetrios has co-authored:  Educational Data Literacy - a monograph on educational data literacy (EDL) and Educational Data Analytics for Teachers and School Leaders - an Open Access textbook for building educational data literacy competences, both published by Springer in late 2022. He has developed the first Massive Online Open Course (MOOC) on the use of Educational Data Analytics by School Teachers ("Analytics for the Classroom Teacher"), offered by the edX platform which has attracted more than 20.000 participants from 180 countries since October 2016.   Demetrios is engaged in teaching and research in the field of Learning Technologies and Digital Learning since 1996. He is the co-author of 345 articles in scientific books, journals, and conferences, and the editor of 95 books, special issues in academic journals and international conference proceedings, with 8200+ citations (h-index: 42). He has received 10 times Best Paper Award in International Conferences on Learning Technologies. He has been a Keynote/Invited Speaker in 100+ International/National Conferences. He has been director, principal investigator and/or research consultant in 70 Research and Innovation projects with external funding at the range of 16 Million€. He has supervised 180 honors and postgraduate students to successful completion.  He is the recipient of the IEEE Computer Society Distinguished Service Award (July 2012) and named a Golden Core Member of IEEE Computer Society in recognition of his contribution to the field of Learning Technologies. He is also the recipient of the Golden Nikola Tesla Chain Award of the International Society for Engineering Pedagogy (IGIP) for "International outstanding achievements in the field of Engineering Pedagogy" (September 2018)..
Speech Information
Title: Educational Data Analytics for Supporting Digital Transformation in School Education
Abstract: Digital transformation at all levels of Education and Training is a core dimension of the educational policies worldwide, capitalizing on the experiences from the global public health crisis due to the Covid-19 pandemic. The development of digital competences for both educators and education leaders is a key element of the digital transformation process. To this end, educational data analytics becomes a fundamental literacy for the digital readiness of all education professionals. This keynote will present an introduction to the emerging field of Educational Data Analytics - methods and tools based on Artificial Intelligence for supporting digital teaching and learning in the post-Covid era.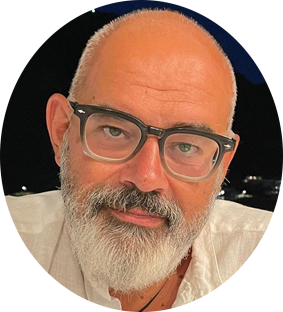 Speaker: Prof. Demetrios Sampson
Affiliations: University of Piraeus, Greece